Apart from raccoon trapping, Wildlife X Team New Hampshire also offers attic decontamination and repair services. This is necessary because raccoons often leave behind piles of litter, food, oils, nesting materials, and urine. These can attract insect pests like ants, beetles, and cockroaches that will cause the homeowner further discomfort.
Wildlife X Team New Hampshire offers the best services to clients and is efficient and reliable. We service New Hampshire and the surrounding areas. These include:
Laconia, Holderness, Meredith, Alton Bay, Alton, Ossipee, Center Harbor, Center Tuftonboro, Gilmanton Iron Works, Rumney, Lochmere, Loudon, Newfound Lake, Belmont, Hill, Moultonborough, Silver Lake, Gilford (Govt. Isl), Plymouth, Hebron, Tilton, Winnisquam, Ashland, New Hampton, Bristol, Andover, New London, Salisbury, Danbury, Wolfeboro Falls, Bridgewater, Grafton, Sunapee, Wilmot, Holderness, Franklin, Gilmanton, Squam Lake, Sanbornton, Wolfeboro, Lake Winnipesaukee, and Sunapee Lake.
We offer the best and affordable services. Contact us today!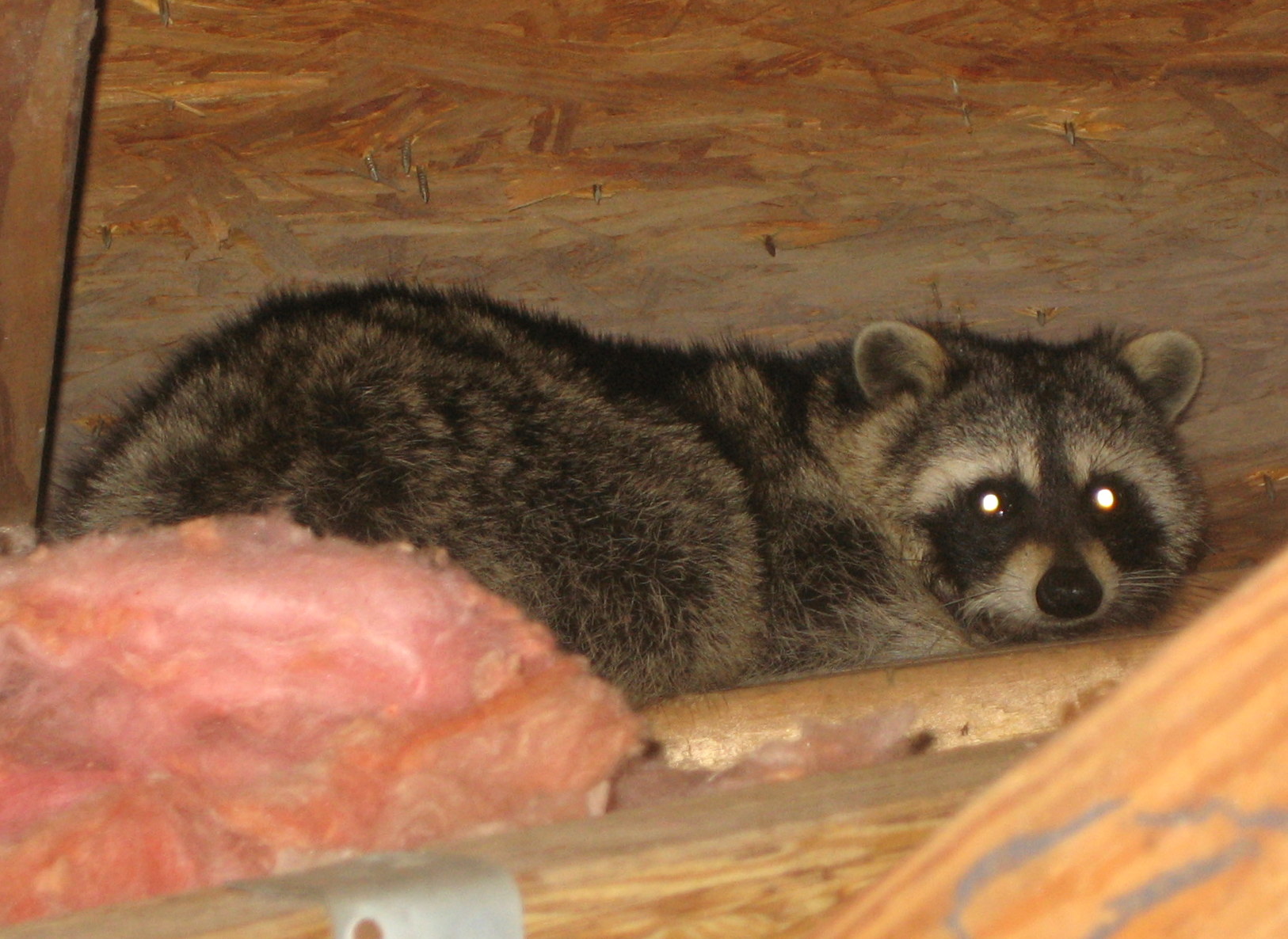 How to Get Raccoons Out Of The Garbage
Raccoons are very common house guests in the United States, much to the chagrin of property owners across the country, who are almost constantly looking for ways to prevent invasion or remove the animals from their property.
In this article, we'll talk about what you can do to get rid of raccoons, if they won't leave your trash cans alone.
First of all, why are raccoons attracted to garbage, in the first place?
It's a well known fact that raccoons and trash cans go well together, and the explanation for that is that raccoons really aren't picky. Like at all. Raccoons are very hungry creatures that will eat pretty much anything they can get their paws on, and that's why the trash can often is their empire, as it's filled with various leftovers, and edibles (in their view).
So because of this, it can be very hard to keep raccoons away from your trash can, as they're not merely attracted to that uneaten lasagna you threw away, but to pretty much anything in there.
So what can you do?
In order to deter raccoons from bothering your garbage, you can try a bunch of different alternatives, some more efficient than others.
Your priority in the fight against raccoons will be to secure your trash can lids. The reason why racoons are such big fans of your trash is that it's easy to open or topple over, and so it's easy for them to access its insides.
In order to keep raccoons away, you may want to invest in especially designed trash cans with secure lids. These are a type of container that only allows humans to open them following a simple procedure (difficult for raccoons, though). It may not sound like much, but seeing that your trash is hard to open, raccoons will be discouraged to keep trying and will probably move on.
Alternatively, you could try securing your trash can lid using elastic bands, stretching from one handle to the other.
Try scaring them off with bright lights.
Raccoons are largely nocturnal creatures, which means they don't do well around bright lights. You can use this to your advantage. A good method for keeping raccoons out of your trash is to hang bright lights (think Christmas lights, those work, too) around your trash cans. You can also try keeping your trash in well-lit areas (even during the night), to deter raccoons from approaching. 
This may not sound very appealing, but it can work wonders if you're dealing with a persistent raccoon problem. Bring your trash cans indoors (ideally in the garage, or somewhere they won't actually cause a problem for you), at least overnight. That way, raccoons will have a much harder job accessing them, and will be more likely to leave you alone.
Ammonia is a well-known wild animal deterrent thanks to its toxicity and its highly repulsive smell. For some people, sprinkling a little ammonia over their trash can lids, and maybe even inside the trash can itself can be a great method for keeping raccoons off their property, and out of their trash.
Call a wildlife removal professional.
Lastly, if you're dealing with particularly stubborn raccoons that just won't leave your trash cans alone, you might want to call a professional raccoon removal service like Wildlife X Team New Hampshire. They will provide fast results and rid you of your raccoon problem for good. Not only that, they'll also give you prevention tips to keep in mind and avoid future invasions!